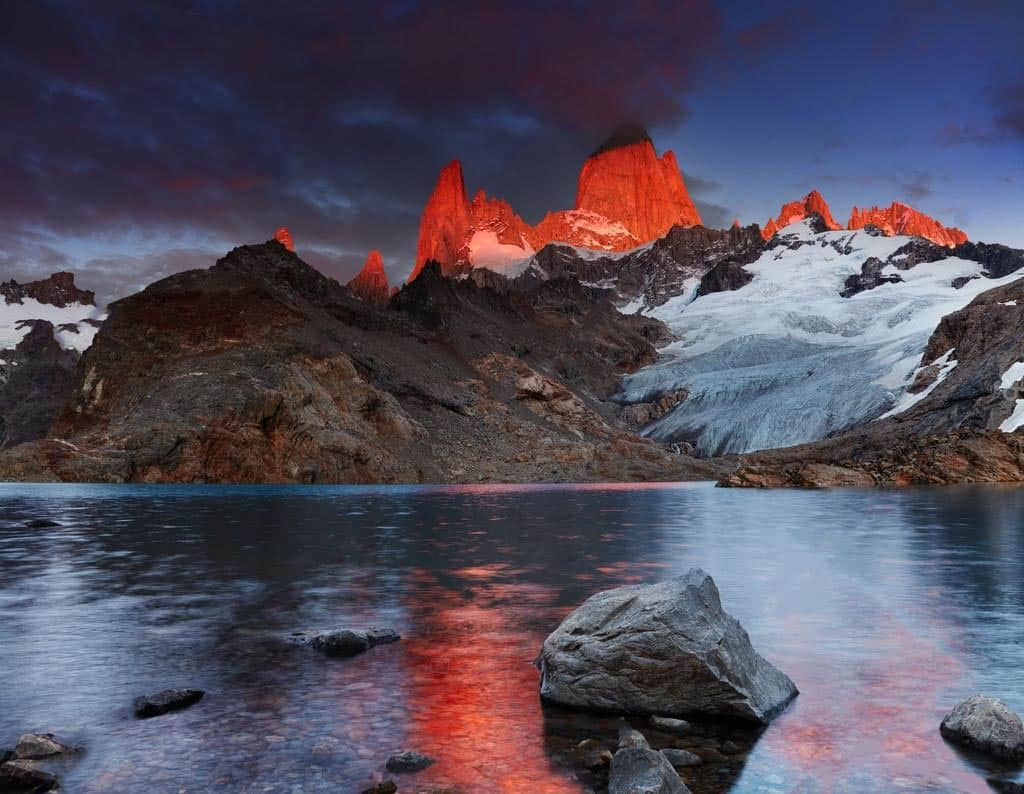 As snow season approaches, we're eagerly anticipating our upcoming commercial shoots in the stunning terrain surrounding our base in Santiago, Chile. Twentyfour Seven Chile Executive Producer Cristobal Sotomayor shares a look inside what it's like to shoot with us during snow season — read on for more about what our production team, as well as this incredible area, has to offer. 
What are Twentyfour Seven's show shooting capabilities in Chile?
Cristobal: Anything you can imagine, really! It truly depends on the needs of the client, including budget and travel needs. However, we are able to meet practically any need that a production may have for a snow shoot. 
One project that I think really showcases our capabilities is the Louis Vuitton campaign, "Towards A Dream," that we shot last year in Chile. The scale was large and the shoot was complex — it involved a lot of traveling, with a large crew and lots of equipment and props, including 25 snowmobiles. We were able to get all hands on deck and keep things running smoothly, resulting in a spot that everyone was happy with. It really captures how beautiful the south of Chile is, which is the best thing we can do with a project like this. 
What kind of snowy terrain is available in Chile?
Cristobal: Chile is such an incredible place to shoot any project that calls for pristine, beautiful snow. In this area, we usually have snow from late June through the end of August, and often mid-September. In some regions south of Santiago, which we're also able to access, they have snow until October. If you want just snow, we have areas, including ski resorts, closer to Santiago that meet that need, however, if you are hoping to shoot among trees, we can travel a little bit south for beautiful, snowy forests. The region of Patagonia, which we also shoot in, is completely different but also incredibly beautiful. In that area, mountain ranges start getting a little bit lower and the landscapes are amazing. We have a lot of glaciers there. There's so much to explore here, which is what's great about this entire region — there's room to find new locations all the time. 
Tell us more about the resorts you shoot at.
Cristobal: A benefit of being based in this area is that there are resorts of varying sizes available to us to accommodate any scale of shoot. We have access to 12 ski resorts near and around Santiago that we're able to use, some of which are smaller and more intimate and some are larger. No matter the size, they all feature snow that is of amazing quality and looks great on camera. For larger projects, we use a huge complex with two or three hotels and beautiful, tree-filled terrain. Another ski resort that we frequent is called Portillo, and we use it often for its stunning natural beauty and incredible views. The quality of the snow is great there as well, since the elevation is so high. It's a reasonable driving distance to Santiago, which makes it a practical choice for production in terms of logistics and budget.
Where do you source equipment and technicians?
Cristobal: We source our equipment and technicians locally here, depending on what the production needs. Often we'll bring in snowmobiles and operators for that machinery to navigate the terrain, and many times we will bring in professionals with skiing and snowboarding expertise as well.  That all helps us access those beautiful mountain roads when they're covered in snow. We're really able to get anything we need here to make the shoot as effortless as possible for the client. 
Why choose Twentyfour Seven for a snow shoot?
Cristobal: What it comes down to is experience. Twentyfour Seven has been operating out of Santiago since September of 2021, and our team here has a level of familiarity and experience that is hard to match. Personally, I was born and raised in Chile and have been shooting and working on commercials here for the last 23 years, so I know this place extremely well and have shot many projects in the snow. We also have great connections and relationships with the people here, especially those who run the locations we shoot in. For example, I have a really good working relationship with the Chilean government, which makes production run smoother. 
No two production companies are the same, and some are a better fit for a project than others, but if you're looking for a production partner whose experience makes shooting in this terrain efficient and enjoyable, I think we're the best choice.
See some of our recent commercial snow work in "Feel The Alps" for Edelweiss, "Aloha's Legacy" for Ford, and "Towards A Dream" for Louis Vuitton.