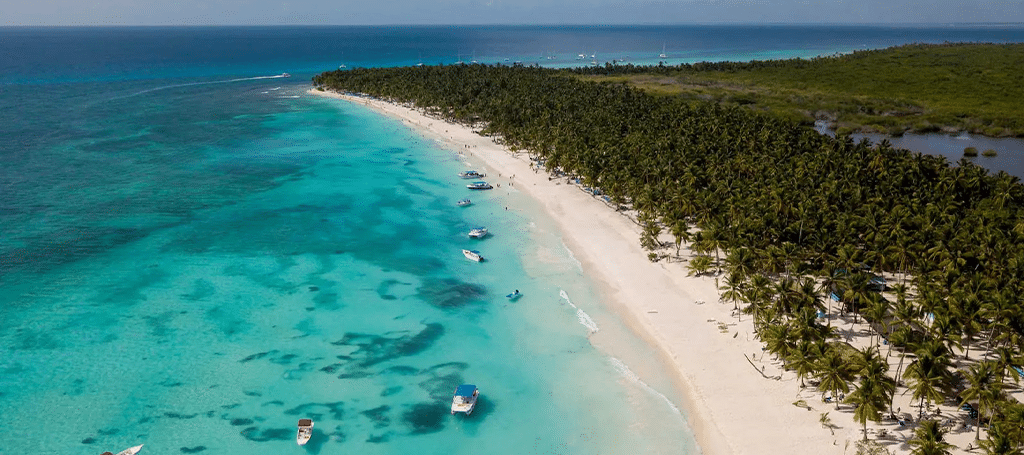 If you think you've never seen the Dominican Republic in a movie or a show, think again. You've definitely seen this gorgeous locale in popular media — for example, Jurassic Park, Pirates of the Caribbean, Fast & Furious 4 & part of The Godfather 2 were shot there. Between beaches flanked by coral reefs and bustling cities, the Dominican Republic makes for the perfect filming location for many projects, which is why we're invested in vitalizing the area and the industry within it. We spoke with Javiera Torres, Managing Director and Executive Producer for Twentyfour Seven Latin America, about all that the Dominican Republic has to offer.
Q: What drew you to the Dominican Republic as an ideal filming location?
Javiera: Our main office for Latin America is based in Santiago, Chile, and our goal the first year we were here was to focus on shooting in Chile and creating a seamless experience here. Now that we've accomplished that, the Dominican Republic is the place to go. We see a lot of opportunities there.
The Dominican Republic has an established production industry already — many feature films are shot there every year. Though it's not a new industry in the area, we'd like it to be massive. What we're trying to do is take advantage of everything that already exists, while of course giving it the Twentyfour Seven touch and bringing in different clients with different kinds of projects.
Q: What are some of the benefits of shooting in the region?
Javiera: The fact that there's an established production industry means there's a lot of qualified technicians and equipment based locally on the island.The professionals here are really experienced, and they are very used to working with celebrities, so they are discreet and respectful. The locals don't even realize that these big celebrities are there, which is something that big names love. They have everything that's needed in order to shoot with big celebrities: VIP trailers, nice private homes for luxury accommodations. On top of all that, they are really, really fun and friendly.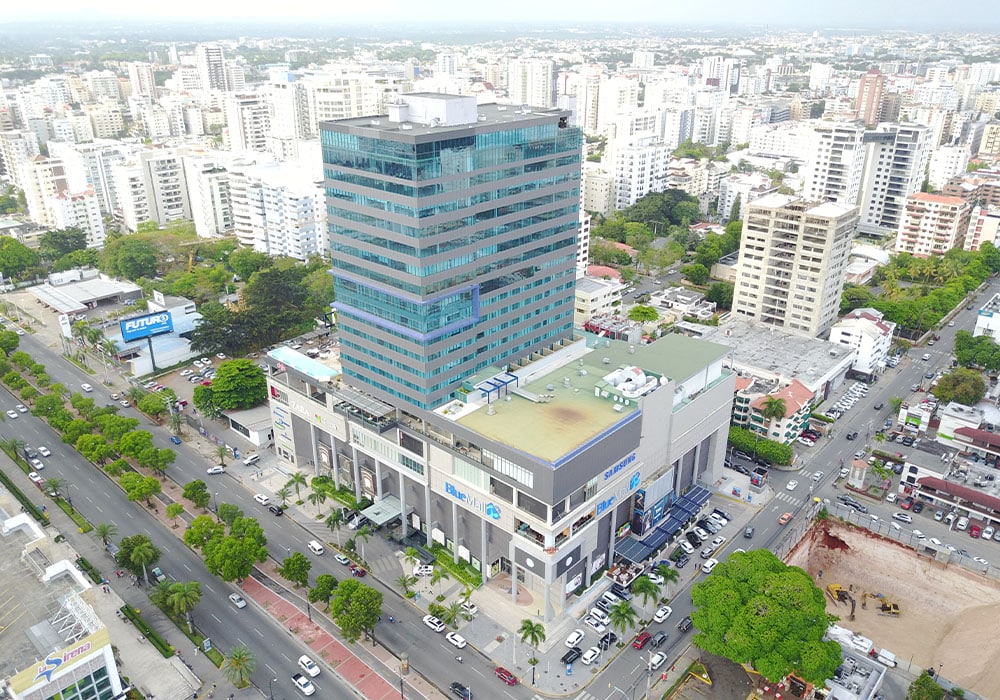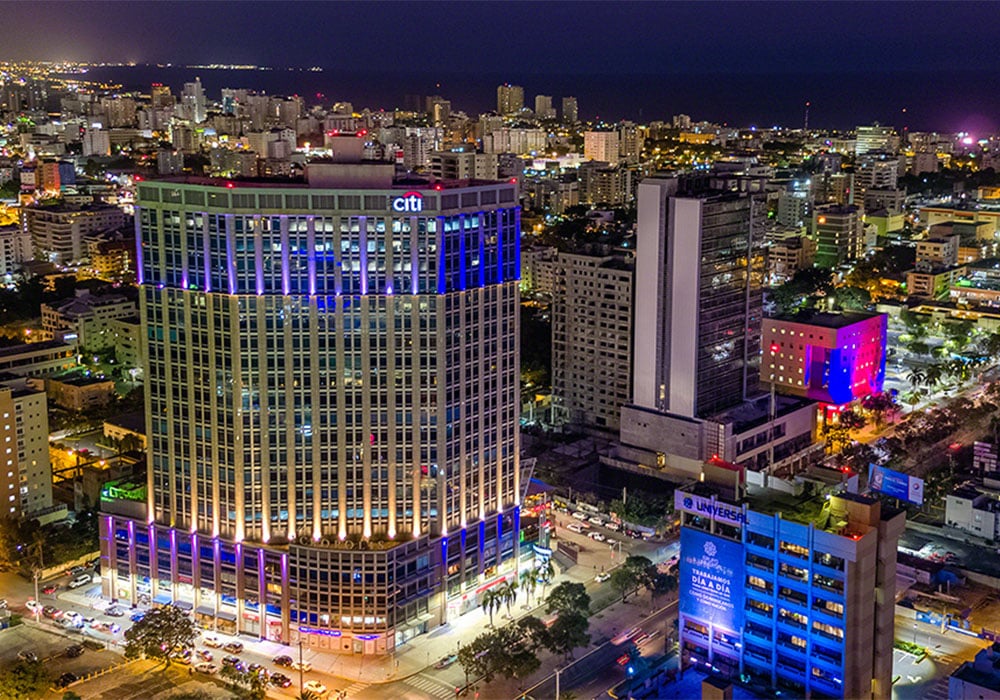 Q: What kind of landscapes can you find in the DR?
Javiera: The natural environments and the tropical weather are the main focal points — they are incredible. The coral reefs are a huge attraction, and this is a perfect place to shoot anything related to diving. The diversity of locations is a huge benefit to the Dominican Republic. There's everything from coral reefs to rice crops, and many of those things can pass as being in other territories in the world.
The beaches and nature are the obvious attractions, but the island is much more than that. With the Dominican Republic being so close to North America, there's a very North American influence in the appearance of their cities. So while you might think of the country as being full of beautiful beaches and resorts, the truth is that there are so many more contemporary buildings and structures, like shopping malls, ports, bowling alleys, gas stations, and more. Punta Cana is only two and a half hours away from the city. Santo Domingo is also where all the large sporting venues are — again, that North American influence. DR is one of the countries where shooting in and around a big arena is totally accessible;  getting into one of these big arenas in other countries is often unthinkable.
Another great thing about the DR is that the two sides of the island also protect you in case of winds and changes in tides. You know how in Mexico, they're having an algae bloom? In the Dominican Republic, something like that would only occur on one side of the island, so you can travel to a different beach and avoid it entirely. 
The fact that you can travel between different environments is a huge benefit for filming here. If you time your shoot right, there is very little that you cannot do while you're here. 


Q: The DR is home to Pinewood Studios, one of the biggest stage facilities in the Caribbean. Can you tell us more about the studios?
Javiera: Pinewood Studios is located on a 43-acre site, just 20 min from Santo Domingo. Shooting in and around water is a specialty of Pinewood — the studio offers an 8-acre facility for water filming with infinity sea views, professional diving and marine support, as well as a 60,500 sq. ft. horizon water tank with 4,300 sq. ft. inner tank and blue screen capabilities. Some recent credits include 47 Meters Down and xXx: Return of Xander Cage.
Q: Where do you source talent and equipment?
Javiera: We can source talent locally and depending on the specifics of the project, we can also cast in Miami, Colombia, Brazil, BA and Santiago. Most of the equipment can be sourced locally. There are a wide range of cameras, lenses, drones, cranes and accessories available to us, which are constantly being renewed.
Q:The three main areas you shoot out of are Santo Domingo, Punta Cana, and Samaná. Are there notable differences between the three locations?
Javiera: It definitely depends on what a client is looking for, especially as it comes to efficiency. The equipment and the crews are all based in San Domingo, so the closer you are to the city, the quicker and more streamlined getting access to those is. Here, it's more feasible to get in. Punta Cana is only two and a half hours away from the city, so it's fairly close. Plus, international flights come into both airports, which is very convenient depending on where you want to shoot. 
Q: How does the Dominican Republic complement other Twentyfour Seven locations?
Javiera: The DR is a great addition to all the territories that Twentyfour Seven already offers to clients. We're excited to be working here, and we consider it a really important addition to the Twentyfour Seven network. We have Europe covered, and we have the ability to shoot year round because of our offices in both hemispheres. The difference with the Dominican Republic is that since it's a tropical region, the weather is practically the same year-round. You can have access to sunny beaches, white sands, and bustling cities. It's a place unlike our other locations, and it's not serviced by any other big series companies like ours. We are opening this location up to projects that require a company like us — one that can figure out high level logistics and can plan, prep, and provide great service overall. Our growth into this location is really exciting.
Scroll for more images of locations in the Dominican Republic.